Caravanserraglio is a beautiful country house with five main stone buildings divided into six beautiful Self Catering holiday homes and apartments with a large swimmingpool, separate entrances and outside wooden patios, an old park of five hectares and a playhouse for children, a traditional italian restaurant recently only for the guests, where to taste traditional Italian recipes.
Price Range: Prices from 25€ to 45€ per night per person, Free Wifi.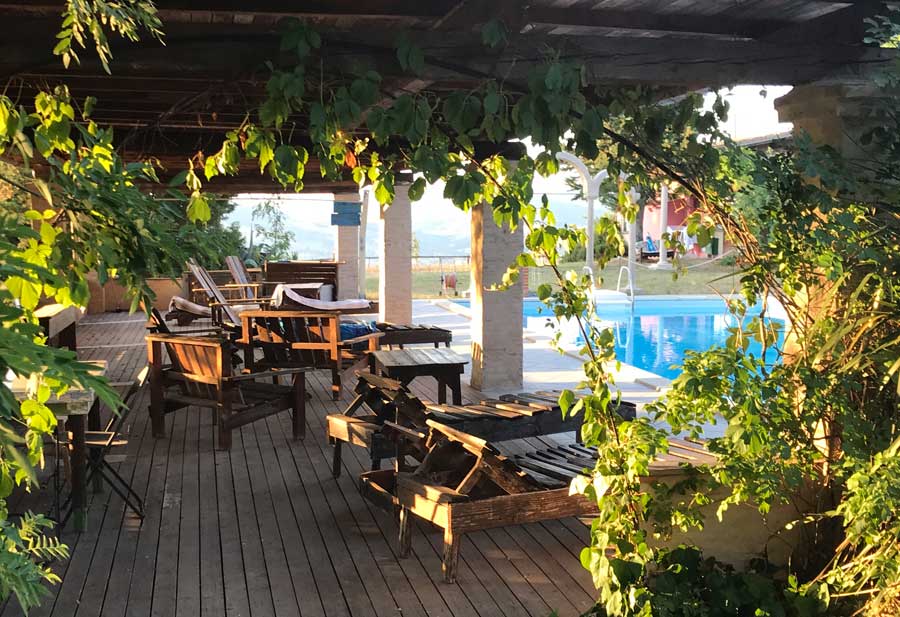 The property is on the top of a hill at the end of an unmade road, in one of the most beautiful and unspoiled countryside of Le Marche region, surrounded by wine-yards and green hills. Every apartment and villa has its own private garden with veranda, all apartments enjoy privacy and plenty of space. The 5 stone-build houses on the property are in the same spacious grounds, in summer they host about 20 guests. This is the ideal place if you are looking for silence and peace or want to spend some friendly time with a cocktail beside the pool. Around us stretches the territory of the National Park of the Sibillini mountains overlooking the valley of the Chienti river.
At only 3 km away is Serrapetrona, a small mountain village famous for its wine Vernaccia, its clear and healthy water and fresh air. At 15 Km are Tolentino, San Severino and Camerino, Macerata, San Ginesio and Sarnano, small cities built during the Rennaissance period; twice a week in Macerata and Civitanova are big shoes markets surely worth a visit! In just half an hour you can reach the Adriatic sea with its beautiful beaches. From our beautiful retreat you can also visit famous art cities: Ascoli Piceno, Urbino, Loreto, Assisi, Gubbio and Perugia.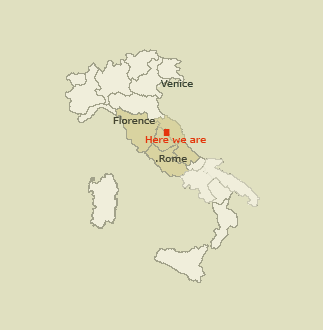 View details for Tango activities »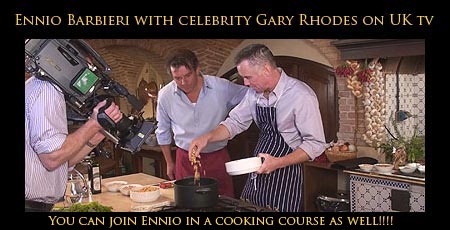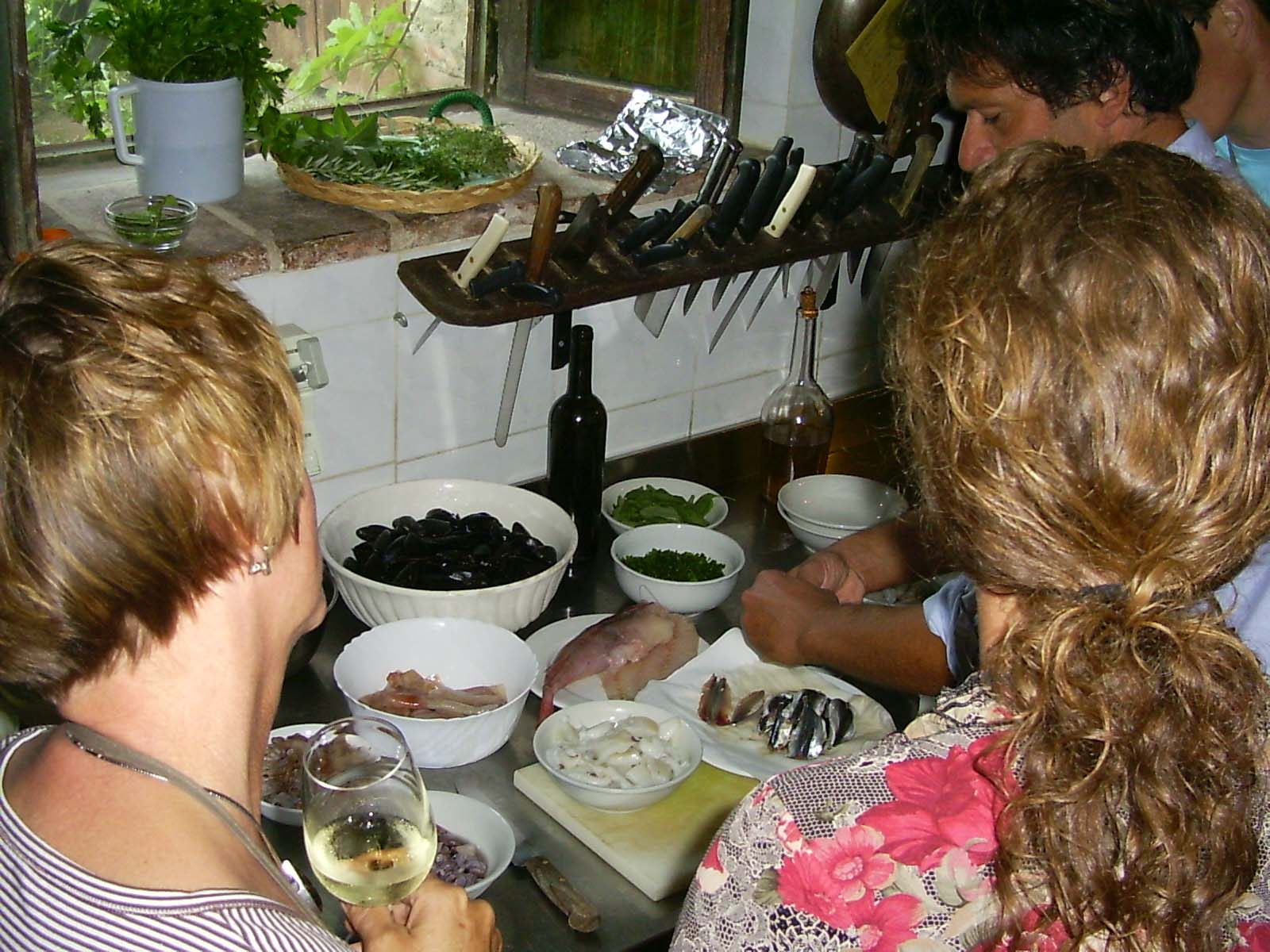 You don´t need to be a Masterchef to join the class. During the day a professional chef will show you how to cook the programmed meal. You can participate by helping the chef, cooking under his guidance, or choose just to watch and take notes. It´s up to you. Once everything is ready you´ll sit at the table to taste all the dishes together with the chef. If good food, good wine and cooking are your passions, if a gourmet vacation is what you are looking for, then Intenso Cooking course is the solution for you.

Your cooking week with us
Our cooking courses are very hands-on. They are taught in English, but you can practise your Italian with us too if you like! Local chefs will guide you through the preparation of simple but delicious dishes (from all Italian regions) and reveal some of their culinarysecrets.
Groups are small (maximum 8 people), so that everyone gets a chance to try their hand at every technique, from making fresh egg pasta dough to lovingly stirring an artichoke risotto to perfection. Rather than cooking a "usual" meal of first course, second course and dessert we teach you several dishes on each day, so that you go home with quite an extensive repertoire!
You are free to pick and choose whether you'd like to join in the cooking school activities on a particular day or not. If you fancy a day horse-riding, hot-air ballooning or just going to the beach, let us know and we'll help you do just that.
"This is a fantastic area, magic, it is like to go back in time... the views are amazing, the people incredibly friendly, a lot of naturalistic and artistic attractions in the surrounding, the food really high quality, and the people always remember to share everything with good humor and a real Italian smile. It is a pleasure how you can feel welcome in this area of the Sibillini mountain, and transform a simple vacation in the most memorable holiday in Marche!"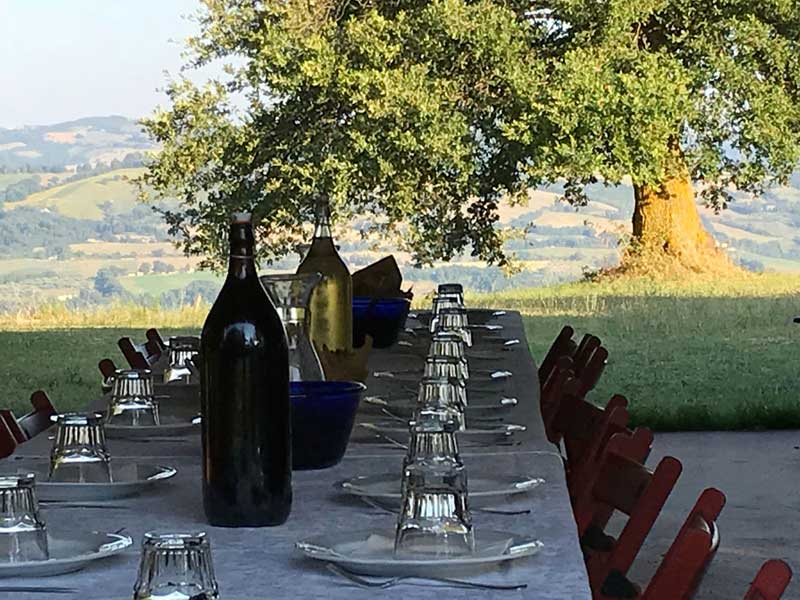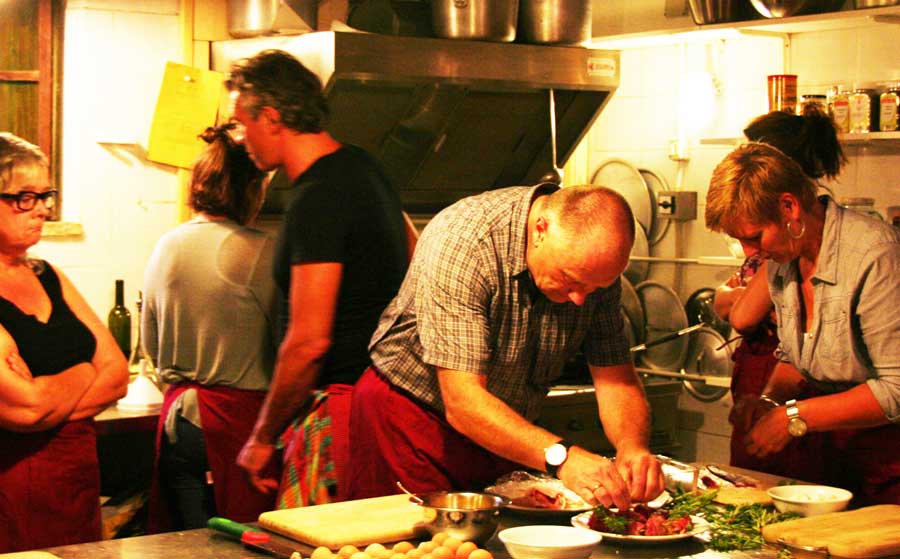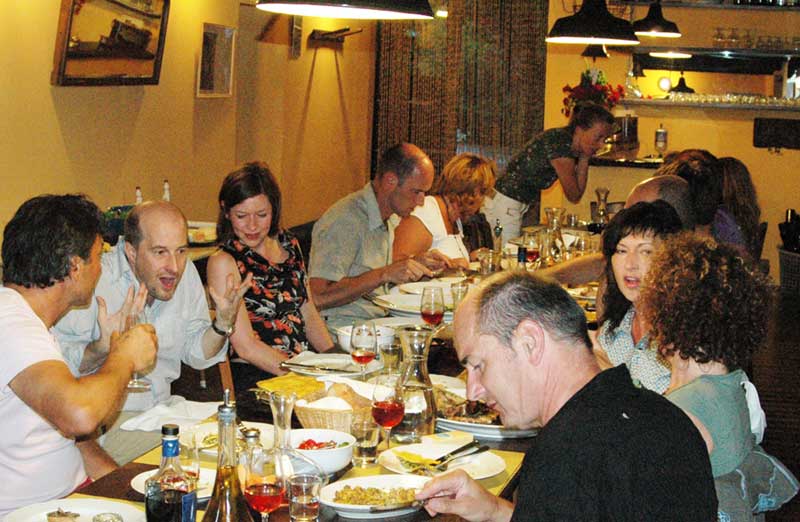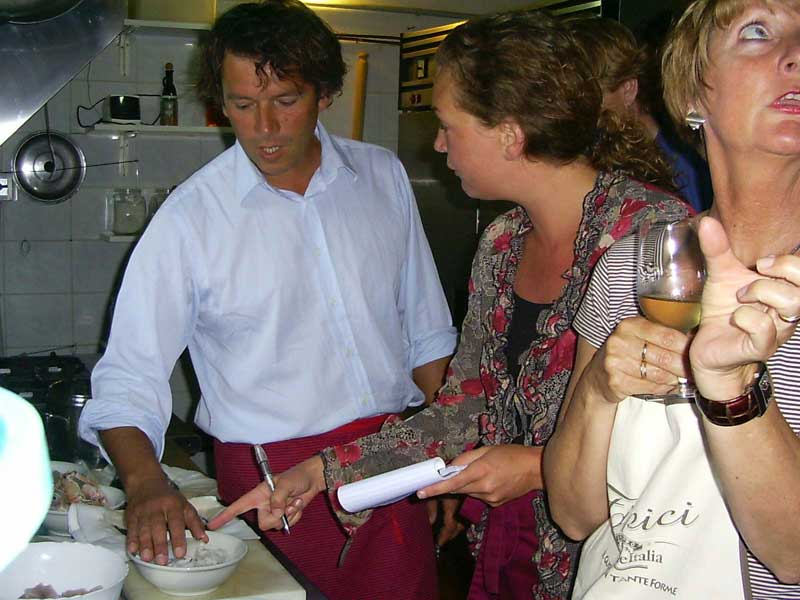 Discover Italy through an hand-on cooking course, learning something new, enjoing italian sun in a relaxing and informal atmosphere, in a fantastic location with fun and new friends.

contact us at
info@caravanserraglio.com
Tel. +39 333 8492998